Managing Director - Nick Girling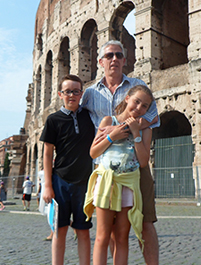 Nick spends his time working closely in collaboration with clients to lead transformation by enhancing their General Leadership or Sales Effectiveness functions.
This involves designing and delivering development and change programmes for Senior Leadership Teams, Sales Leaders, Strategic Key Account Teams, and Sales Forces
Nick's Commercial Sales Management background means what you see is what you get. He truly believes in partnership and collaboration.
He is also a credible and challenging Boardroom Coach focusing on team synergy and trust to enable strategy implementation.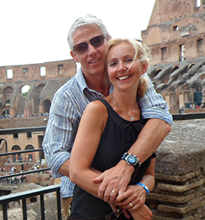 Before forming NGA in 2012 he was with Krauthammer Training and Coaching for nearly 10 years, the last four as The UK Managing Consultant.
He is married to Pamela, an Optometrist (she helps him see things clearly in more ways than one!) They have two children: Tom aged 16, and Lucy aged 13 and live between Leeds and Harrogate in beautiful West Yorkshire, UK.
His other major passion is Rugby Union. A retired player, he is now the volunteer Chairman of the club he played at (Otley RUFC in West Yorkshire. A 150-year-old club playing semi-professional rugby in England's National Division 2 North). The club has a revenue of around £260,000 pa, one full time and six part-time employees, and is currently in the middle of a £130,000 clubhouse and social space refurbishment programme.

View Nick's LinkedIn profile here